This afternoon saw Drone Factor pilots flying over the River Mersey – our experience and knowledge of how to use the gear was paramount, but launching and landing on a tiny, moving target is still an exceptional challenge!
This was extremely interesting say the least! The weather was clement, and the wind not too high to make it impossible, but not too still to make it easy… In keeping with our already flawless track record, we had no incidents, and also had a little visit from the Ports' Pilot boat, the brand new 'Petrel'. What a lovely vessel… would work on that any day!
We set out from National Marine's HQ near Eastham, and made way north towards the Liverpool Pier Head, passing Brunswick dock, Queens Dock, Exhibition Centre Liverpool, The Echo Arena, the Albert dock and the iconic pier head itself.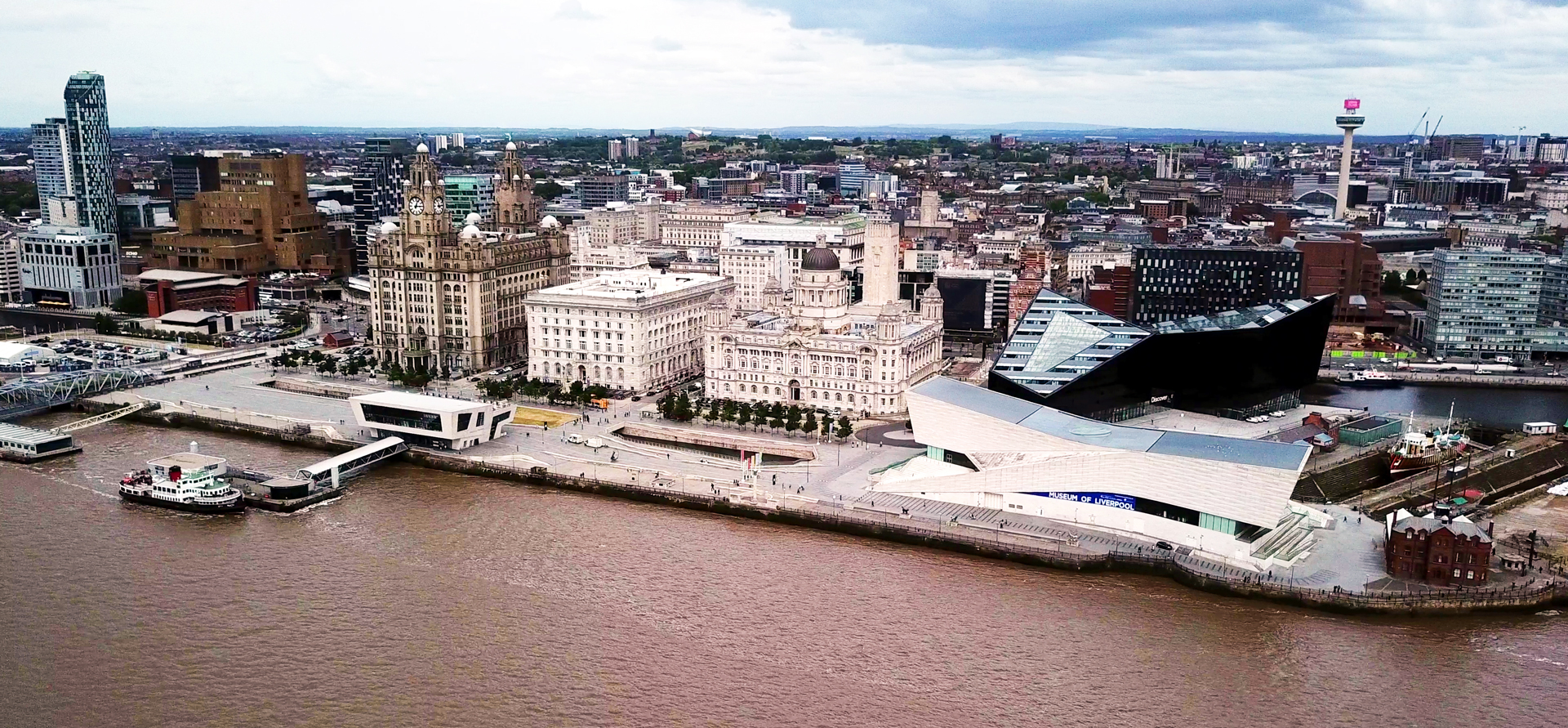 This is all in preparation for the Wirral Kayak Challenge, on the 24th June (just over a week away). We have to thank National Marine for providing the boat for us to practice on, and Peter for piloting it – and the brilliant team of the Kayak Challenge for organising this.