Why use a drone?
Drones provide a rapid, accurate and most importantly safe inspection services for roofers, insurance companies, claimants and construction companies.
What do you do with it?
We send our drone to places that would otherwise be dangerous, tricky or costly to reach. Usually scaffold, cherry pickers, ladders and a lot hours are needed to gain the insights we get in under an hour.
We will provide you with close up, high resolution images of the areas you are most concerned about, along with a set of photographs for each part of the roof – North, South, East, West, plus a few from directly overhead to help plan repairs.
An example of what you can look at in the warm, with a cuppa:
This is the type of damage you can't see from street level. This beats standing outside and guesstimating what's needed. This also qualifies as evidence for claims, if need be. Overall, it'll help get the job done faster and get your house nice and dry again.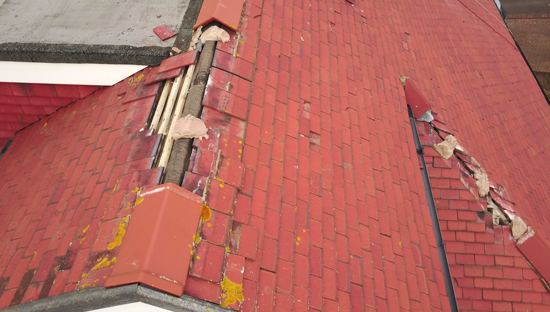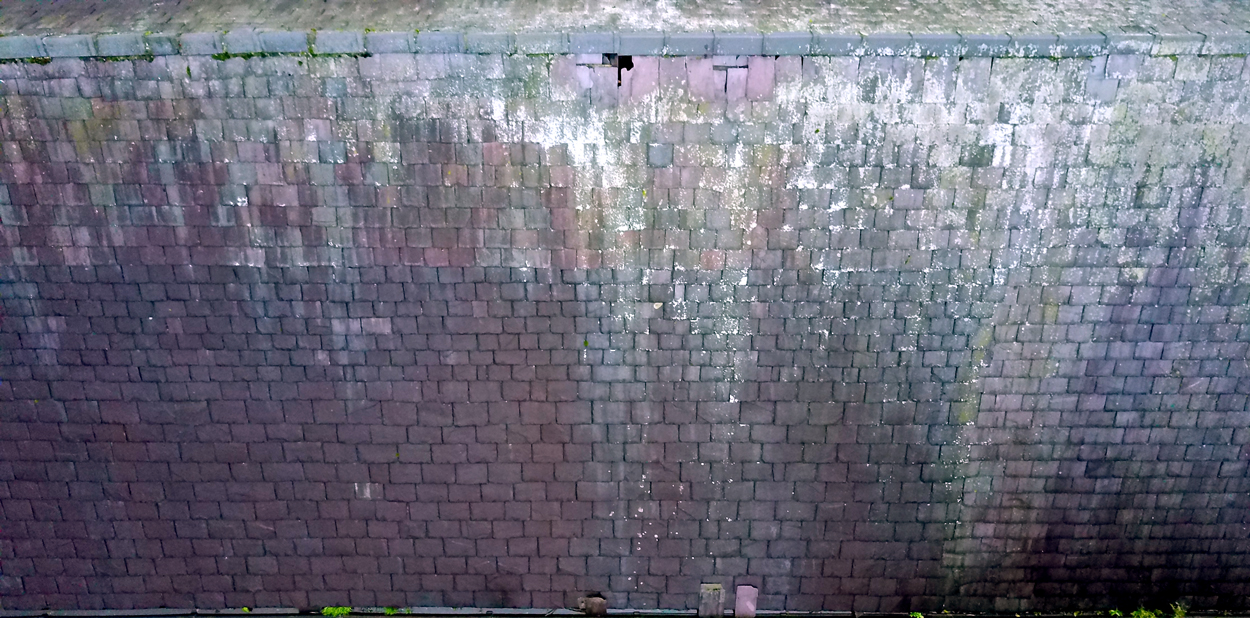 Legal
We do all the flight planning, and we contact all of the relevant authorities and organisations to ensure the flight is 100% safe and legal. We'll contact your neighbors too, informing them that the drone will be inspecting the roof and the roof alone. Flight plans are available to landowners prior to flights taking place, as are our credentials regarding insurance and pilot licencing.