We calculate our prices based on the width and height of the piece.
Our prints are created at the highest resolutions using water-based inks and sustainable wood sources. We (lightly) spray each piece with a protective coating to ensure it lasts a long time and isn't affected by UV.
We hand mount and staple each canvas and aim to have them ready within 7 to 10 days of your order being placed.
We do not charge a premium for or prioritise any image over any other.
If you would like to place an order for a particular image,  [captainform id="899057″ lightbox="1″ text_content="Contact%20us%20with%20this%20form" type="text"]
Some images we showed recently at Christmas fayres are not yet on this page… please bear with us whilst we photograph our photographs (!!) and get them on here!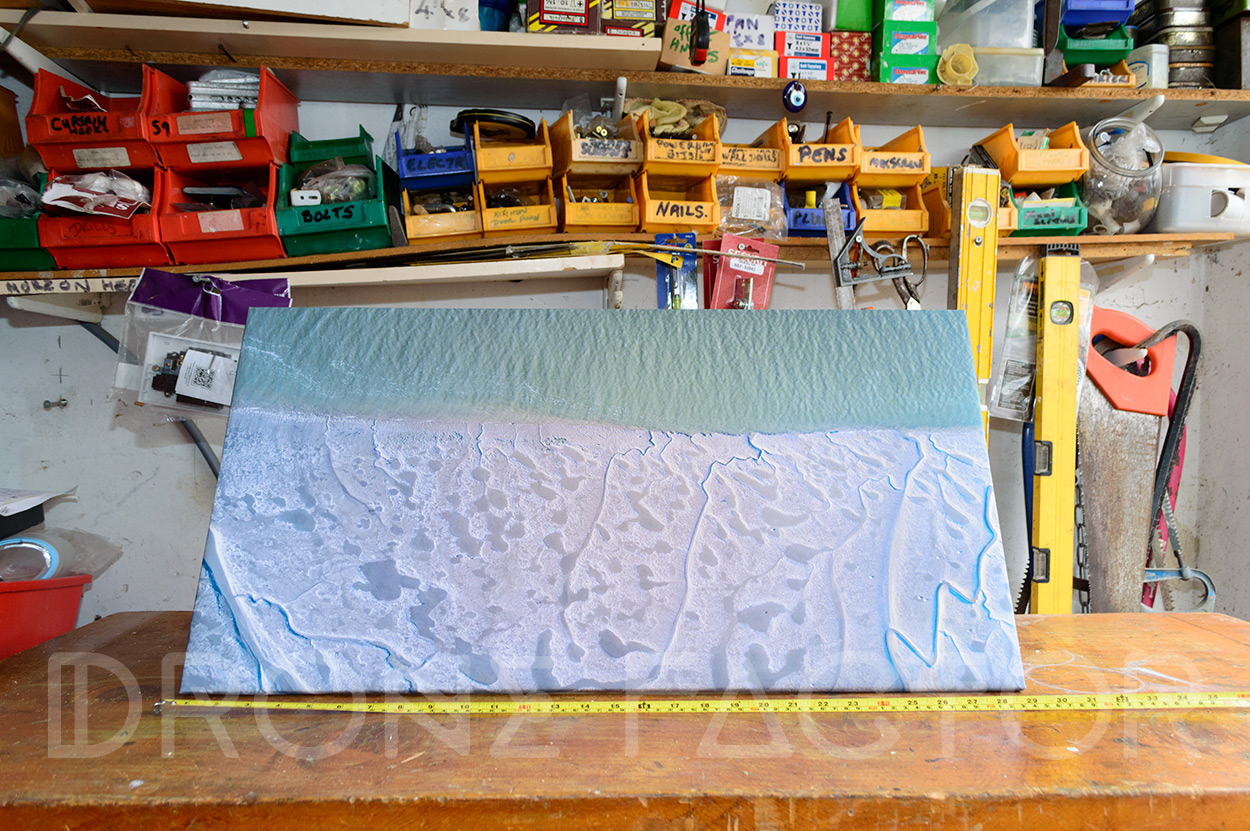 Dee Shoreline
(30×18)
(£40)
---

West Kirby Marine Lake: The Wilson Trophy
(18×14)
(£30)
---

Viking View: I can see my house from here!
(40×20)
(£90)
---

RNLI Hoylake: Bow of the Boat
(44×24)
(£115)
---

Bob Smith: Calm on the Dee
(32×18) (£60)

Mini Bob Smith
(16×8)
(£25)
---

RNLI Hoylake: Shannon Class from Above
(24×16)
(£40)
(Currently sold out, order only!)


Mini Shannon Class from Above
(14×8)
(£25)
— We currently have a few mini ones! ~£25 a piece —
---

West Wirral & the Dee Estuary
Actually taken from an aircraft, coming into Liverpool John Lennon Airport.
(22×10)
(£35)
Some additional sizes available.
---

Mirror Lake: Start to Finish
(16×10)
(£50)
Only TWO available!
---

Burning Sky: North Wales
(30×16)
(£95)
One copy printed… EVER!
---
Things to remember when ordering:
You can provide the dimensions in CM or INCHES; just state clearly which you are using!
All canvasses are mounted on 1.4cm deep (approx 1/2 inch) wood. If you want it deeper than this, let us know (this won't cost much more usually)
All images are sprayed lightly with an acrylic coating to help preserve them. If you don't want this, let us know when you order.
We can crop images to suit your personal taste (top to bottom, side to side)
Please use a measuring tape to check your sizes before ordering!
All sales are final, and we can't return or replace images that are have been ordered at the incorrect dimensions!
Delivery or collection available in the Wirral area, P&P by arrangement.
We prefer Paypal and cash payments, but bank transfers can be arranged.
All orders – 50% paid in prior to their creation, 50% on delivery.
All images are hand mounted by us at Drone Factor, therefore we aim to get them to you within 7 days, during busy periods we might have to extend this but we'll let you know!