Sarah, Darren, just some pics for you to have a look at rather than sending zillions of attachments with no captions!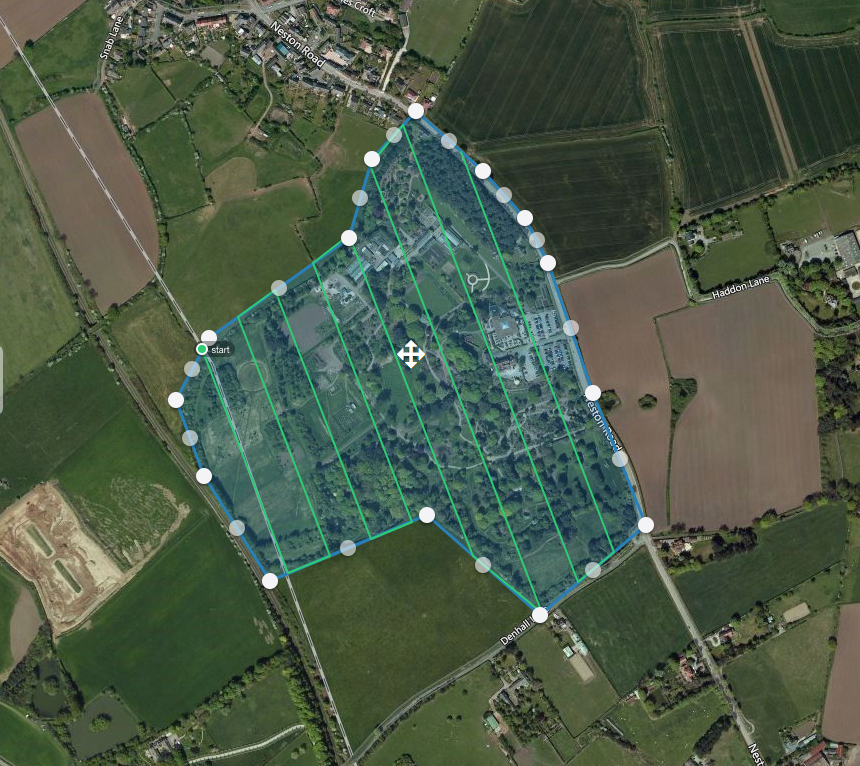 The '30 acres in 8 minutes' for Merseyside Search and Rescue… a normal flight is done in a more measured way, this was gunning it somewhat, covering 30 acres properly will take around 1-2 hours, with processing taking about another day or two back at base, depending on the terrain type.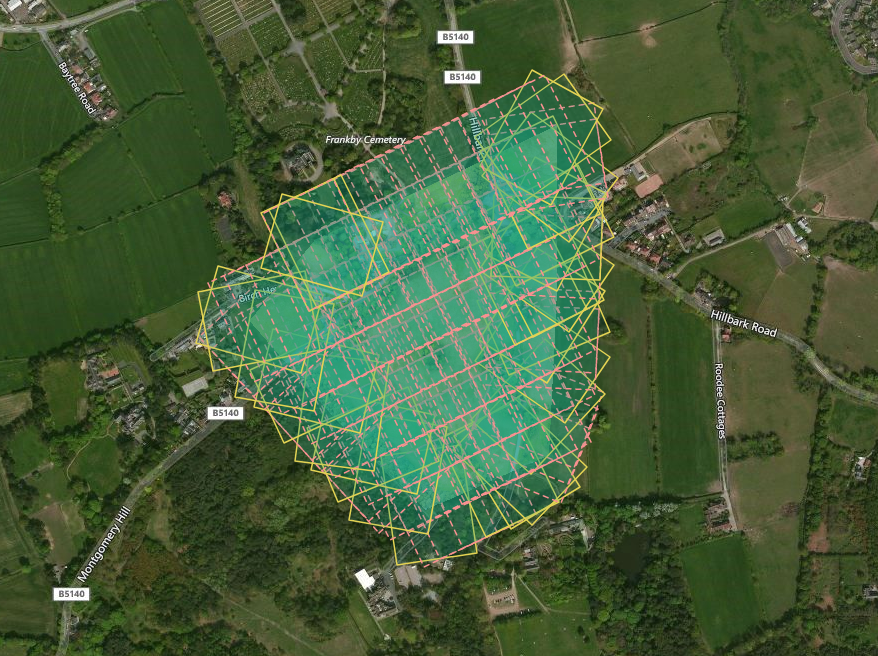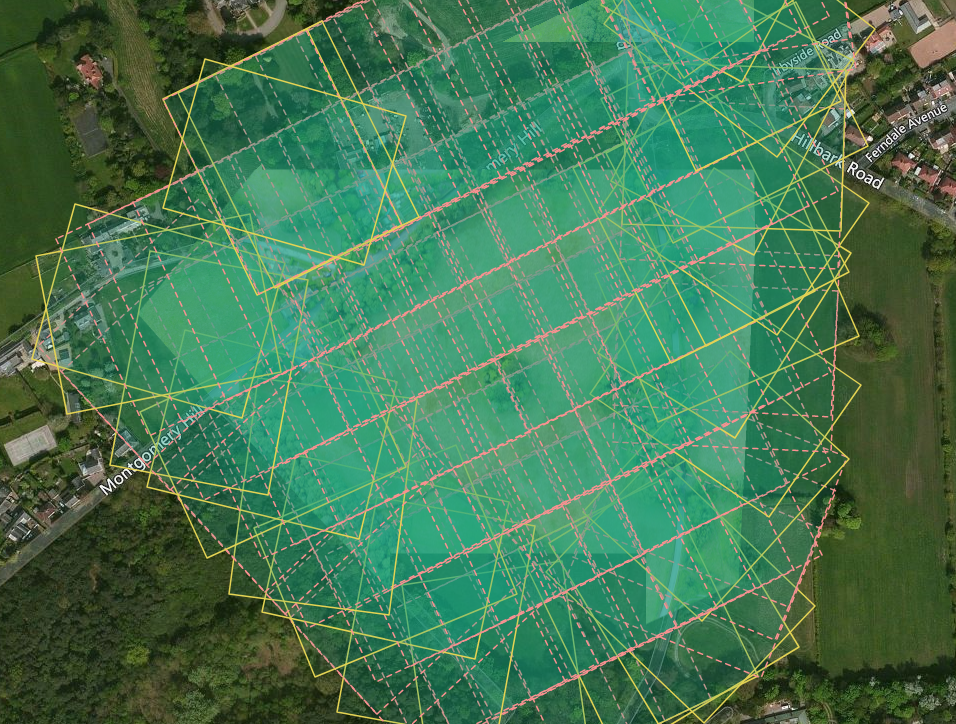 An idea of how the images are collected and put together!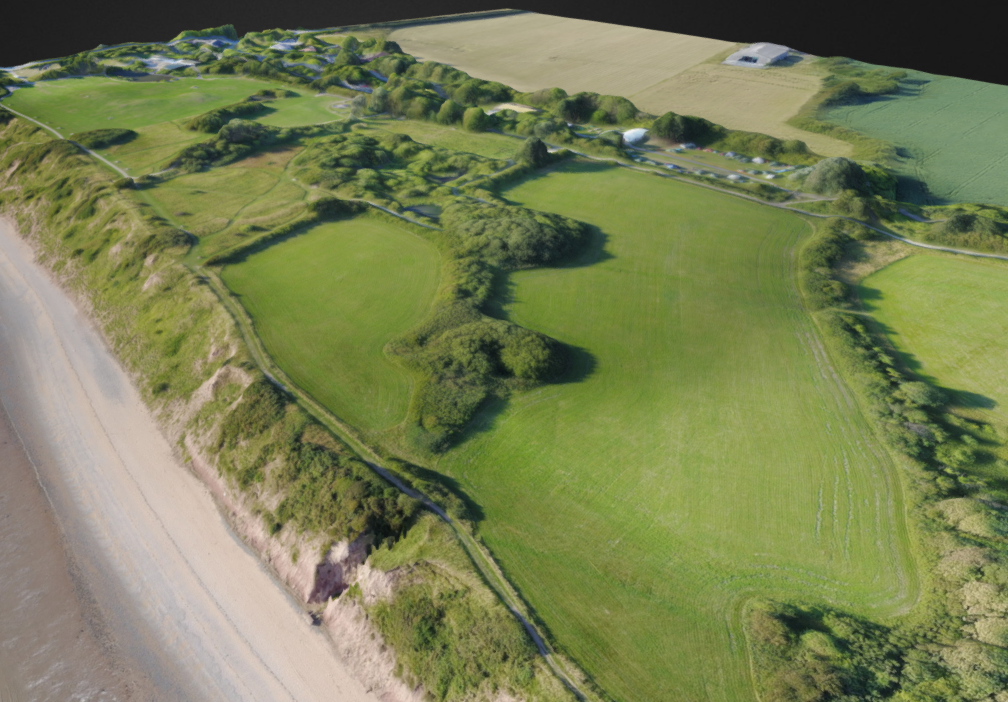 Thurstaston Country Park – a 3D CGI image screenshot.